My husband and I had a lavish month-long affair for our wedding as is the norm for many Pakistani/Indian weddings.
I was so occupied with planning the events, especially the mendhi and shaadi, that I didn't have much time or energy to plan the honeymoon, so I asked my husband if he could takeover planning the trip.
I didn't care where we went or what we did as long as we were together. He ended up choosing Grand Cayman Island.
Truthfully, I hadn't even heard of the island until he booked, but I was extremely excited. The beaches were gorgeous, there were plenty of island activities we could indulge in, and the restaurants were highly-rated.
We took off for Grand Cayman the day after our valima, and even though we thought we'd "chill" on vacation after several back-to-back wedding events, we were eager to explore the island as soon as we landed.
We booked a boat trip, which would take us to swim with stingrays and to a beach that housed hundreds of starfish.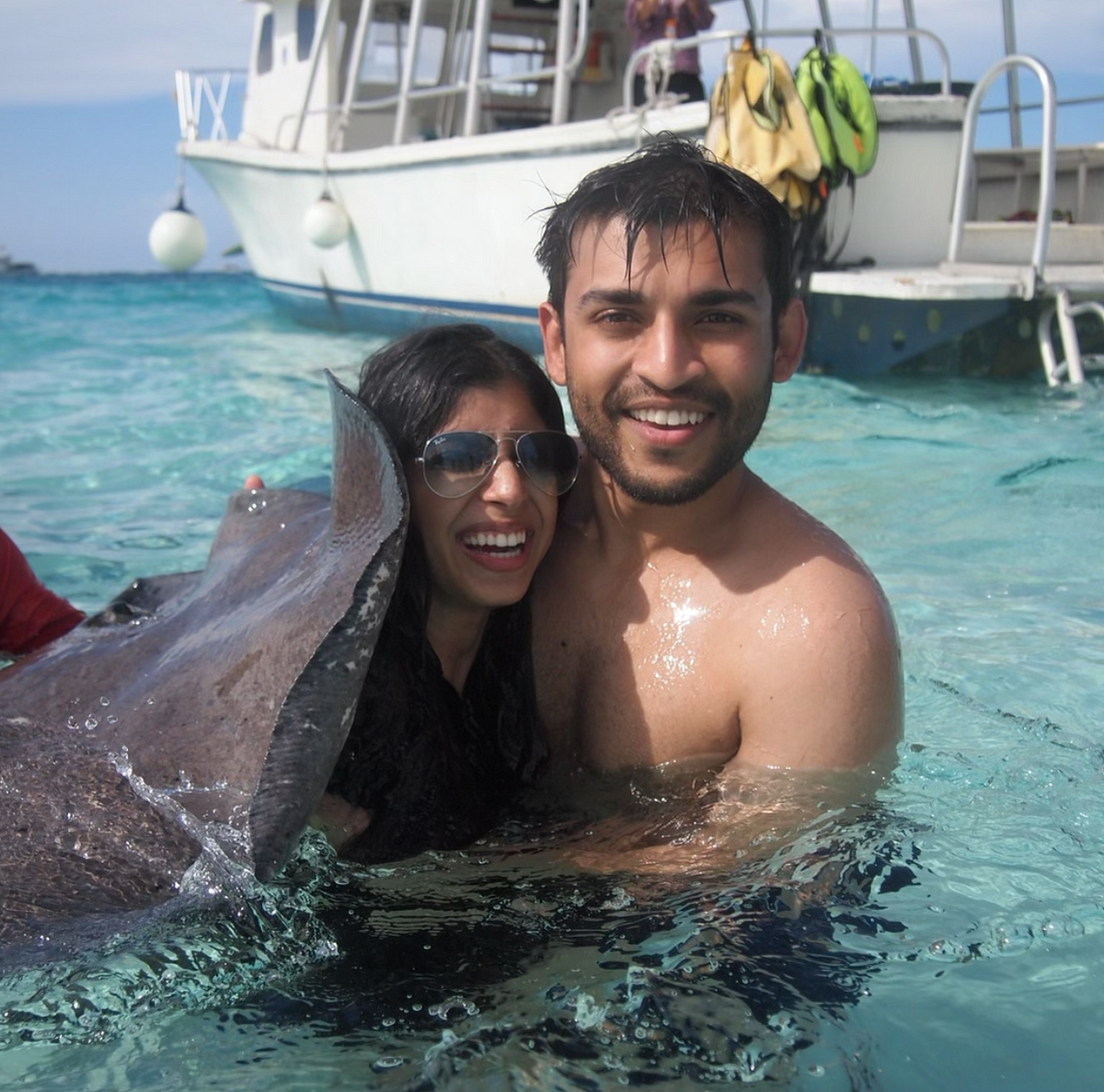 When we got to Starfish Point at Grand Cayman, our guide mentioned that if the starfish were out of the water for more than a couple of seconds, they could die.
After hearing that, my husband was mortified.
Everyone began taking the starfish out of the water for "quick selfies" before sticking them back in, but my husband had ZERO interest in photos after that.
He stood like a lifeguard, and if anyone took "too long" to get their photos, my husband walked up to them and reminded them to put the starfish back in the water before they were hurt — or worse.
So no, I didn't get a cute starfish photo from my honeymoon, but I gained something greater:
Massive respect for my husband.
If he was this protective over a starfish, then I knew I'd made the right choice in marrying him. He'd protect me for life, and he truly has since the day we met.